OMAKA LODGE – Accommodation
Omaka Lodge is a large country home designed by renowned New Zealand architect, the late Jack Cantlon, one of the founders of what is now Chapple Architecture. Designed to be a family home and the main homestead for a sheep and beef station of over 5,000 acres, Omaka Lodge was built in 1977-78, largely from native Rimu timber that was milled on the surrounding station. Jack Cantlon was well ahead of his time in many respects, and Omaka Lodge has an interior that is interesting, beautiful and timeless, whilst also offering different spaces.
We have a selection of accommodation options on offer, including our self-contained luxury suite, private rooms (two en suite and one with a private bathroom down the hall), and three campervan sites. For an overview of our accommodation options, please scroll down and click on the individual options for more details about the accommodation on offer. When you're not inside, you may wish to engage in a little recreation by playing croquet or tennis, or swimming in the swimming pool.
Whichever option you choose, we look forward to you joining us at Omaka Lodge – a tranquil oasis amidst New Zealand's Forgotten World.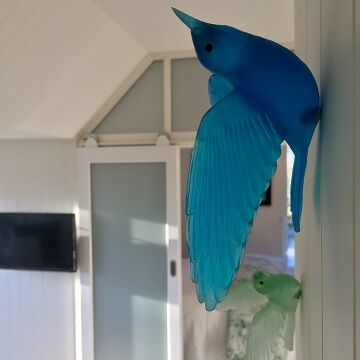 A light and airy luxurious self-contained suite, with a peek of Mount Ruapehu in winter
Glorious views over the garden
Private deck, private garden access
Private, peaceful and serene
Luxurious double-shower
1x Queen bed
Sleeps 1 or 2 people
A sunny room with lovely views across the garden, fields and Herlihy's Bluff towards Mt Hikurangi
Brand new ensuite bathroom
Freshly renovated
Private covered deck with seating
Wardrobe containing drawers and hanging rail
1x Queen bed
Sleeps 1 or 2 people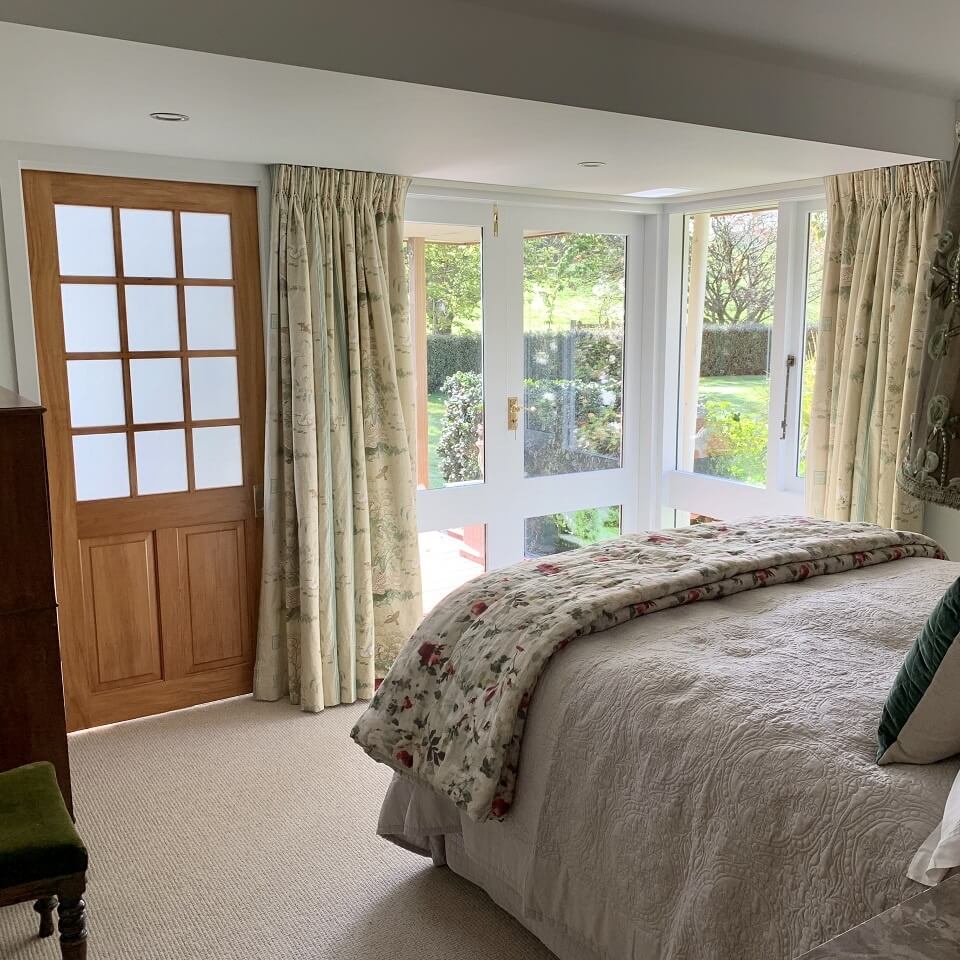 A lovely spacious room with lovely views across the garden towards the fields beyond
Brand new ensuite bathroom
Freshly renovated
Private covered deck with seating
Wardrobe containing drawers and hanging rail
1x Queen bed
Sleeps 1 or 2 people
A light and fresh petite room with courtyard access and garden views
Freshly renovated
Built-in drawers and hanging rail
1x Queen bed
Private bathroom down hall
Sleeps 1 or 2 people
A light and fresh petite room with courtyard access and garden views
Freshly renovated
Built-in drawers and hanging rail
2x standard single beds
Sleeps 1 or 2 people
Available by enquiry only
Three metalled sites suitable for small to medium campervans
Situated under mature trees with peaceful views of the countryside and direct garden access
Fresh filtered spring water
No electricity or dumping facilities

If you like what you see we invite you to share us on your social media